This is something I wrote a while ago – I pull it out now and then to remind myself to enjoy the little things in life!
I think that I shall never see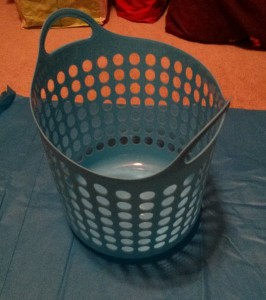 Something that drives me as crazy as thee
Why do I despise you so?
Is it the dirty laundry?  No!
It is what you have me see
in the depths of your basketry
Mixed among the dirty clothes
What will I find?  Heaven knows
Socks – obviously unworn and clean
as they are still folded – now that's just mean
Baby doll outfits galore
How can they get dirty they hardly ever go out of the door
Perhaps it is just me and I shouldn't complain
After all I have a washing machine and don't have to rely on just the rain
And one day you will only hold
clothes that  belong to the old
So for now I will get along with you and
wash my little ones things
because from my laundry room – I can watch them play on the swings.