I'm not sure why it never occurred to me to do this before, but suddenly this year it did.  You see, in years past, I have done the Christmas shopping and then picked out one or two things for each of the kids to give to their siblings.  I just realized something – this doesn't teach them anything.
* GASP *
Yes, I know – we are supposed to be a homeschooling family, which means that we are always learning, yet by doing the shopping and the choosing all I was teaching the kids was how to use tape (I would usually have them wrap the present).
This year I am doing it differently!
The Plan
My oldest one, who likes to be referred to on my blog as SixHands, went first.  Tonight he and I headed out to go shopping.  Originally he has wanted to go because he had some money to spend and he wanted to shop for himself, but then I realized this brilliant plan so he was dragged into it as a guinea pig.  Anyway, he and I headed out to go shopping for his brother and sister.
Um – you can get excited now – that was the big idea.  
I know most of you are thinking "Yeah, and . . . " – well, that's it really.  It just didn't occur to me to take them to shop for the other ones.  It must be all those brain cells I gave to the children while I was pregnant and breastfeeding, because it took me until know to think about it.
To make it more special, he and I had plans to go to dinner together first.  First though, we had an expected bit of learning tonight.  We learned to be flexible and willing to help a friend.  We have a friend who was watching our pets (Honey, the Madagascar Hissing Cockroach and Hoppy the Toad) while we were traveling.  I called my friend when SixHands and I left the house intending to stop over and get the pets.  I had seen on Facebook that my friend had hurt herself while doing yard work, but when I called she said she was still in pain.  As her husband was out with their daughter, she had no way to get to the doctor and her pain was getting worse.  This meant that for a little while rather than eating and shopping we spent some time in the local ER.  I am happy to report that my friend was not broken, just badly bruised and that she has learned that she needs to find a new tool for pruning.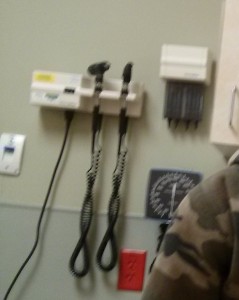 After the ER visit, we picked up the pets, dropped them at home and then headed out again.  This time we went straight to California Tortilla and had dinner.  This was a great chance for just he and I to sit and chat, as well as to work on his gentlemanly skills.  (We went to California Tortilla and when our order was ready I had him to and get it, as it was a nice thing for a gentleman to do.)  After dinner, we headed to Target.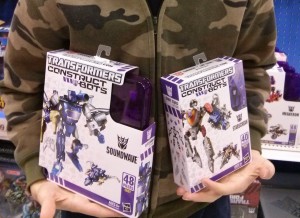 Here he is adding a few items to his Christmas List.  The idea of taking pictures for the list is something I actually started doing a while ago, but I figured it was still worth sharing.  Starting in September / October (or whenever the kids ask for things) if one of the kids says "Can I have . . .? " I will respond with, "We can put it on your list!"  The list starts off on my phone in picture form.  I have the child choose whatever item it is and either hold it or pose next to it – then I take a picture with my phone.  This means that I can look back through my pictures and not only do I have cute candid shots of the kids year round, but I have ideas when it is time for Birthdays and Christmas.
Our real purpose of the trip was so that SixHands could find something for Princess and Bug so we continued to look, with only the occasional distraction of looking for something for ourselves.
I really like how this turned out.  Not only, did I get to hang out with my boy, but he got to have the experience of shopping for someone else and he will have the joy of giving it to them.  Knowing that he picked it out will make it that much more exciting when they are opening the gifts from him.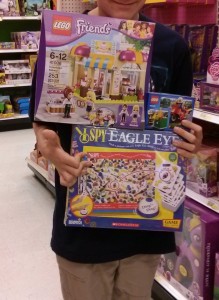 For Princess, he found a Lego Friends Bakery and for Bug he got him an I spy game and a Lego Motorcycle.  Bug is constant wanting SixHands to play a game with him, this was SixHands was able to pick out a game that he thought they would both like.  Oh – and he had a budget that he had to shop within so that a big 'ole check mark for math today – homeschooling at it's finest (it's ok, it's Sunday – we don't have to do hard math on Sunday)
Over the next little bit, I plan to do this with both of the other two as well.  I will not however be posting those stories unless I wait until after Christmas.  After all – SixHands can read and he has access to my blog posts!  Sorry boy – you will have to wait.  Hee Hee Hee
Do your kids shop for each other?  Do they make things at home?  What do you think of my new found idea?