So I have a few favorite Christmas Decorations –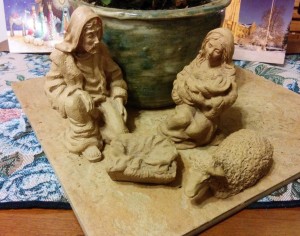 This is my overall favorite Christmas Decoration. While it is a small simple unpainted nativity I really love it. My favorite part of this nativity is that Mary is holding baby Jesus. Most of the nativities that I have seen show baby Jesus lying in the manger, I just love seeing Mary holding her baby boy.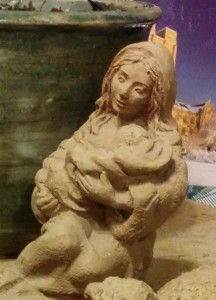 My other favorite decorations are ones that the kids have made. All three kids – SixHands, Princess and Bug went to our Co-op Christmas Craft Day.  Here are some of their creations.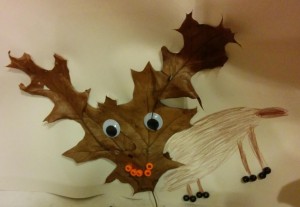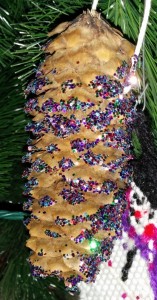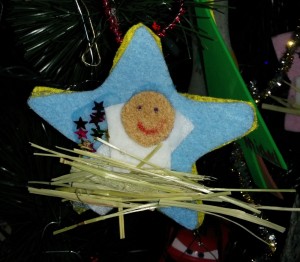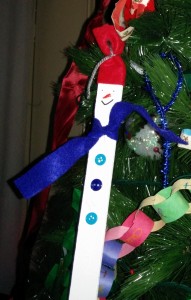 I would love for you to share some of your favorite Christmas Decorations with me – feel free to do so in the comment.
Merry Christmas from the Homeschooler On the Edge!