Are you ready to sign up for the 30th Annual Virginia Homeschool Convention?  Do you want to attend the entire three day conference for one low price?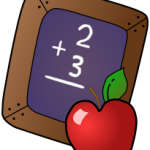 As an HEAV member you can register first and cheapest!  HEAV members can sign up for $59/member during the 3-day early preregistration!!!
As a member who is planning to attend this is the best time to register as the price goes up $10 for members ($69/person) after the early preregistration.
If you aren't an HEAV member, you can register for $79/person.
No matter how you register this is still a great deal.  What do you get for this low price??
Now that you have registered for the full convention — (note – there is a shopping only + one workshop option for $19/member or $29/non-member, if you can't make it to the whole convention, but we are going to assume that you are signing up for the whole thing because it is so worth it!) — the question is – what next?
Well – the first step is to decide who is coming?  Where you are going to stay and for how long you are going to stay?
Are the kids coming with you?
Can your spouse come?

Did you know that spouses are free!

Need somewhere to stay?
Do you have books, puzzles, games, and other educational materials that you want to pass along and make some money while you are doing it?

The Used Curriculum Sale barcoding system opens on March 25th!  Be sure to enter your things early – after all there is only space for 60,000 + items!!  🙂
And on the note of 60,000 + items, be sure to start making a list of what things you will be looking at to use for next year!  (More information will be coming about making lists in a future post!)

Do you have a high school student who is ready to graduate?  If so – first off CONGRATULATIONS!!!  You did it!  They did it! Congrats to you all!  Second —

GRADUATION REGISTRATION IS SEPARATE FROM CONVENTION REGISTRATION!
Ok – so a quick review –
Are you a member or a non-member?  (If you are thinking about becoming a member, do it now and save money every year at convention by joining HEAV before registering for convention.)
Who is coming?  Just you, a spouse, grandparents, kids, next door neighbor?
Where are you staying?  Coming with friends allows you to share the cost and share the fun!  Imagine getting back to the hotel room in the evening and everyone pulling out the information and new curriculum they found that day and telling everyone about it!
Collect items to sell at the Used Curriculum Sale.
Make a list of exhibitors you want to see. (Coming Soon – a whole post on what how to get the most out of the exhibit hall and all you need to prepare is a printer and some highlighters!)
Make a list of items to look for at the Used Curriculum Sale.
If you have a Graduate – be sure to sign up for Graduation in addition to signing up for Convention.
Ok – that's it for now – this is post 2 of 30.  I am doing 30 posts in honor of HEAV's 30th year!  Stay tuned to find out what return address labels, printer paper, 3 ring binders and highlighters all have in common and why you need to bring them with you to convention!
See you at convention!!  I'll be there, without the kids (they spend time with Grandpa) and spouse (he has to work so I can buy more school stuff), but with my sister and mom, staying at my parent's house, with lots of stuff to sell and buy at the used curriculum sale, but no one graduating yet!  How about you?