Oh wait – we are going to Texas!  Phooey – I don't know any Texas musicals, just the Oklahoma one.
Oh well – that's ok.  Guess where we are going?  Well, it isn't really a surprise now that I have given it away.  Yes, we are going to Texas.
Did you know that the distance between Gilbertsville, PA and Pottsboro, TX is 1,451 miles.  According to Google Maps, it would take us 22 hours and 14 mins to drive a car, it couldn't figure out a route for a bus.  Google Maps did inform me that we could shave off 13 miles by walking, however it would take approximately 474 hours – as that translates to about 20 days of walking – I think that option is out.  Biking would only take 146 hours (around 6 days), but since Bug still uses training wheels that probably won't work out either.
So – we are flying!  We have done the drive before (in the summer while very pregnant I might add), but this time we decided to fly!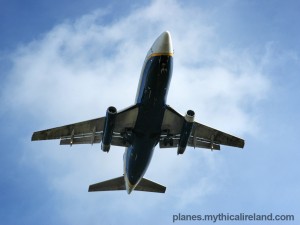 So travel tips for flying on an airplane with 3 kids aged 13, 8 and 4 will be coming in my next post later this week.  Odds are, I will be telling you what not to do, but here's hoping there are some things I do right too!
See you soon – next time from CST!