Ok  – I know the title is a bit odd as we usually count up, but this is the planning that you do between 4 weeks until convention and 3 weeks until convention.  Now that the title makes sense – let's get to it.
Week 4 Planning in-depth
Registration Information

Regular Preregistration –

$59/member; $69/non-member
Preregistration ends on May 22nd
Qualifying Parents of Preschoolers can attend free.  You do need to register, but there is no cost.  You can check the preschool page to see if you qualify. If you qualify, you can register online.
How-to-Begin Homeschooling Workshops – If you are curious about homeschooling and want to know more, you are welcome to attend three FREE how to begin workshops on Thursday afternoon and then you may tour the Exhibit Hall as a guest of HEAV. Register onsite for the Free How to Begin workshops.
Financial Issues – If you have a sincere financial need you may submit a request for a scholarship on the Convention Scholarship Request page.

On-Site Registration

If you are unable to register before May 22nd, you will have the opportunity to register at the convention.  The benefits to pre-registration include an earlier entry time to the UCS, nametags, and generally a shorter wait at registration.

Registration Changes

HEAV requests that you do not make online registration changes.  Instead please call the HEAV office at (804) 278-9200 by May 22nd or make changes on-site.
Leadership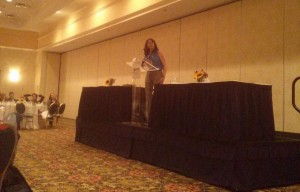 Friday June 6th, 2014 from 11:30 a.m. to 1:15 p.m.
The Leadership Luncheon is a wonder thing that HEAV does to honor those who serve the homeschool community.  If you are a leader it is well worth looking into and signing up for the Leadership Luncheon.
Check out the HEAV Leader Support Group Facebook page – This is an outlet for sharing idea, advice and information among the support groups across our lovely commonwealth.
Used Curriculum Sale

Lay aside the books you know you won't be using next year and enter these books into the UCS website.

Note: If there are books that you are still using, just stick a post it note on the book so you remember which ones you are planning to sell.

There is a Friday price and a Saturday price option available.  Use these options wisely.  If you want to sell a book and really don't want it to come back to your house, then make sure you Saturday price is lower than your Friday price.
You can also mark your books as Pick Up or Donate.  If you mark your items for Donate then they will be placed in the gleaning pile after the sale is over.  This means that even if your books don't sell, they may be able to bless someone else.
Planning
What are you teaching next year?

If you are just starting out or not sure where to start with planning another year start simple.

What grade(s) are you going to teach?
Do you have friends who are going to teaching or have already taught those grades from whom you could ask advice?
Have you heard of any curriculum that you want to look into?

What do you need to look for new?

Rule of thumb – Workbooks and other consumables are best when they are purchased new.  While it may save a little money to buy something used and either erase all of the old answers or recreate it – odds are your time is better spent elsewhere.

What do you want to look for used?

The Used Curriculum sale is a wonderful place to look for great deals.  Even though 60,000 – 70,000 items sounds overwhelming, the UCS team has this amazing system and it really is not too hard to find what you need.

Which speakers do you really want to hear?
Ok – that's it for this week.  I'll be back, either later this week or this weekend with planning for Week 3 – Week 2.  If you haven't seen it yet, feel free to check out my Convention Planning Post.  Also be sure to register to win a Free Family Registration to the 2014 HEAV Convention.
I added some new things to the rafflecopter widget so you can earn even more entries to the drawing with this post!  Be sure to watch for posts all this week!
_______________________________________________________________________
As a final parting gift – the lovely people over at A+ Interactive Math have provided me with a gift for you.  You can enjoy 3 months of FREE Math 4 Summer with A+ Interactive Math!

Get it today for 3 whole months FREE – Right HERE. (Limited time, exclusive offer, NO Credit Card –1 free per family).
Direct link to 3-months of FREE MATH: http://aplustutorsoft.com/3months-free-limited-time-offer.do
The FREE Placement Test will give you a comprehensive report and show any weak areas or learning gaps. You can then back up to any grade and review concepts – AND/OR then move your student ahead to where they should be.
Keep those math skills sharp this summer with the colorful video lessons, worksheets and more by A+.
No other program has this kind of flexibility in a complete math program, like A+ Interactive Math!