We are packing to move so this is what my craft supply area looks like right now!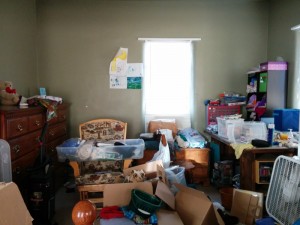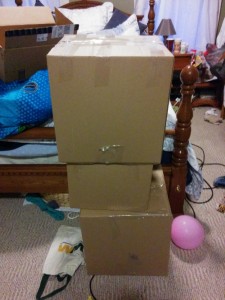 How do I want it to look? Well, I would love to have shelves and drawers and boxes and labels – oh my. I love organization and I love to be able to find things when I go looking for them.
If you look closely in the first picture you will see parts of that organization that haven't gotten disassembled yet for packing.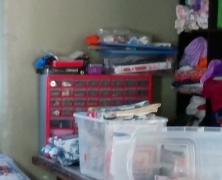 I use this tool box type chest to hold all sorts of things from thread to pins to ribbons to buttons. It is awesome!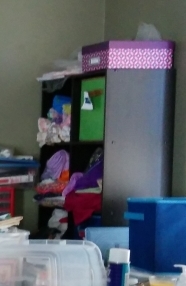 My shelf unit has the little canvas drawers that fit in it – some are labeled – the others I was just updating. I use this for fabric, patterns, trims, etc.
Ok – that is my craft area for now – when we get moved I hope to be able to show off my new and improved craft area.
mcrooker – homeschooler on the edge