Like Paul Revere riding out to notify the town, I am here to tell you that Convention is Coming!!  What should you do?  Should you run and hide?  Prepare to defend home and hearth?
None of the above – all you have to do is keep a watch here, or on our facebook page to find out when registration opens up — the current plan is end of January / Beginning of February.  As soon as we know – you will know!
Can't wait – have to know more now?  Here is what I have – enjoy!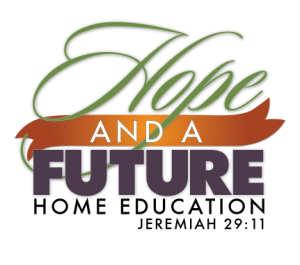 2014 HEAV Virginia Homeschool Convention– June 5-7, 2014 – Home Education: A Hope and a Future. Keynote speaker: Voddie Baucham, plus a HUGE Exhibit Hall, a Used Curriculum Sale, workshops, Young Entrepreneurs' Display, graduation, FREE how-to-begin sessions, and MUCH MORE. Practical, hands-on, and encouraging!
Learn more at our convention page or call 804-278-9200.
If you are Homeschooling…or considering it? Don't miss the 31st Annual Virginia Homeschool Convention for three days of encouragement, support, and resources!
Attend three, FREE how-to-begin workshops on Thursday, June 5, and afterward, tour the Exhibit Hall (340+ booths last year) as our special guest! First-time parents of just preschoolers and non-homeschooling grandparents can attend the ENTIRE convention for free.
The convention offers inspiring keynotes by Voddie Baucham and lots of incredible workshops with speakers including Rick & Marilyn Boyer,  Phil Downer, Andrew Adams, and Terry Mortenson; a Used Curriculum Sale; Young Entrepreneurs' Display; hands-on demos in the Exhibit Hall; a Children's Program; and lots more!
View more details at www.heav.org.
Free How-to-Begin-Homeschooling Workshops
Are you curious about home education? Have you wondered how homeschooling moms juggle parenting and teaching their children? What did they do to get started anyway? What subjects are required and study habits necessary to excel in education? How does one meet the legal requirements to homeschool?
If you have asked these or similar questions, then take the opportunity to learn more at the three, FREE workshops sponsored by the Home Educators Association of Virginia on Thursday, June 5, 2014. After the workshops, browse the mega Exhibit Hall, which offers hundreds of booths filled with educational materials and resources from across the country.
Just a few images from last year . . . keep watching for more to come soon!