I know that is not how the song goes, but it sounded good in my head.
Take a look at this.  What do you see?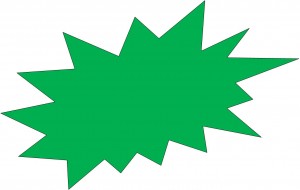 I see an explosion or a 16 point star. But is there something missing?  I am so glad that you asked!  Yes, there is something missing – do you want to know what it is?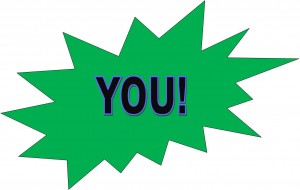 It's you!  You are missing.  Ok, stick with me here.  Picture it this way – the star is the HEAV convention.  Without you (and all of the other attendees) there really wouldn't be a point in having a convention would there? But how does such a huge convention run?  Do you think there are a few people behind the scenes that make it all happen?  No – there are hundreds of people behind the scenes!!  For the convention to run you are needed – not just so that the vendors have something to do, but you are needed to fill a very important role.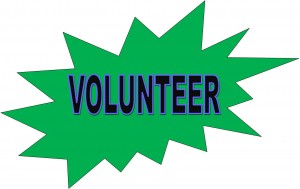 Check it out – You just turned into a Volunteer!
For most of the volunteer positions there is no prior experience needed and any registered attendee of the convention can volunteer.
For more answers you can visit the Volunteering at the Convention page, including the fact that HEAV generally utilizes more than 450 volunteers at the convention.
If you want to go ahead and pick our your volunteer position now – head on over to the Volunteer Sign Up Page – when you select an area to volunteer the form will expand and show you the times available.  Pick one that works for you and then sit back content in knowing that you are part of am amazing group effort to put on a totally awesome convention!
One of the best part about volunteering is that you are not just helping HEAV, but you in turn are blessed.  I have volunteered for the last 8 years – every year I have attended convention – in that time I have meet the most amazing people, heard awe inspiring stories and made life long friends.  Volunteering truly is a rewarding experience and on top of all that – you are allowed into the UCS early!  My opinion is that volunteering should definitely be part of your convention plans.
See you soon!  I'll be volunteering in the Silent Auction area!