Here we are 13 days before convention and as promised (better late than never) some more planning tips.
3 weeks out –
Continue to enter books into the UCS site.
Planning – this week I want you to

Make a list of the items you want to get from the UCS, on this list make notes of the full price or any sale prices that you can get.  By doing this, you will know if you are getting a good deal in the UCS.
Want to go pro – make your list up in excel (or some other spreadsheet program) – that way you can enter the list price, the price you are willing to pay and prices you have seen any number of places.  Of course, you are do this on paper, but spreadsheets are fun!

Decide on a budget.  Pray about it, talk with your spouse or a good friend, look at your finances and decide what you can afford to spend. Be sure to plan for extra expenses for those things you see that you just can't leave without!

One of the places I always stop by is Virginia Soaps and Scents – Richelle and Roy Spargur are lovely people just to stop and visit with, but while you are there you have to take time to smell their various soaps, and check out all of the awesome and beautiful products they have to offer.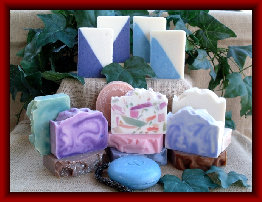 2 weeks out –
Make sure all of your reservations are in place — hotel, car, travel, etc.

If you haven't already put these items in your calendar so that you have everything in one place when you start moving.

Begin to organize your things. If you have room create a "staging area" where you place the things that will be coming with you. In this area you should start placing the following:

Books for the UCS
Rolly cart, suitcase with wheels, forklift, etc.
Notebook for taking notes

Need tips on putting together your convention notebook – ask me in the comments or on Facebook.

Finish up your books for the UCS – be sure to watch the UCS site for deadlines – remember the UCS Barcoding site closed on Wednesday, June 4, at 4 p.m so you have to have all of your items entered by that point.