4-13-13
It is Saturday night and I am sitting on the bottom bunk of a triple bunk-bed in a room full of other homeschool moms!  What a great weekend so far!
Where am I?  What am I doing?  🙂  I am so glad that you asked (and even if you didn't ask – I am still going to tell you)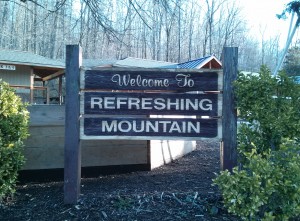 I am attending Landry Academy's Mom's retreat!  What you haven't heard of Landry Academy?  That's ok – I hadn't either until I found out about this retreat.
Landry Academy offers online classes, mission trips, summer camps, mom's retreats (that's where I am right now!) and 2-Day Lab Intensives.  Geared mainly towards the older kids, Landry does have a few things for the young ones too.  The Mom's Retreat is a weekend away (although there are a few that do happen during the week), but it is time away from the hectic hustle and bustle of homeschooling to relax, refresh and LEARN SCIENCE.
While we have relaxed a little, there has been a lot of science going on.  Check out what we have done so far this weekend –
To start off with – we arrive on Friday evening – for dinner –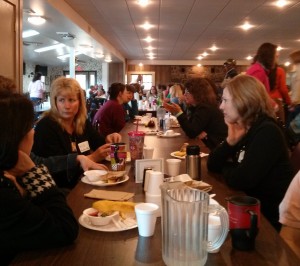 The food has been wonderful – we have had Italian, Mexican, hamburgers, Salads, pancakes, Reese's Ice Cream Bars, and Rice Krispie Treats.  I walked around on a beautiful Saturday morning, enjoying the fresh air, bird songs and God's beautiful works.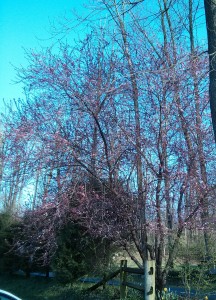 I have met lots of great ladies!  Ladies from PA, NJ, MD, NY, NC, and RI.  All homeschool moms – all wonderful ladies.  I have spent time with friends from my co-op as well.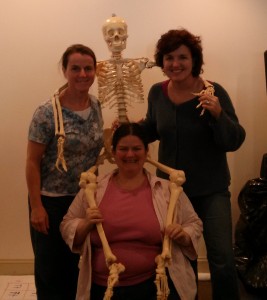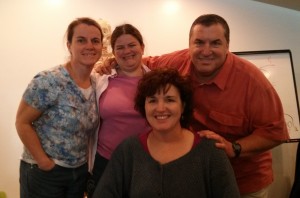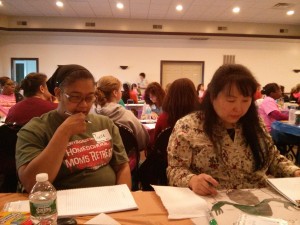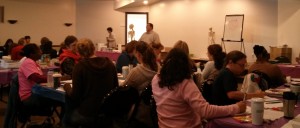 And if that wasn't enough, there is the SCIENCE!
I even won a door prize!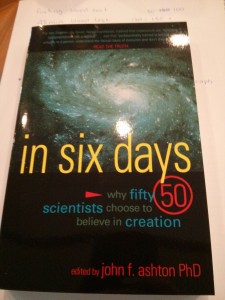 Tomorrow (Sunday) we will be dissecting!  Good Night for now – I will save this post so I can add more pictures tomorrow.
Sunday 4-14-13
So I slept a lot better the second night than I did the first night.  We were still up early to pack up and head over for breakfast.  We were ready to start classes again at 8:45 – today was dissection day!  I am going to post the dissection pictures in a separate post for the sake of those who don't want to see them!  (Aren't I sweet?)  The dissection pictures are posted under the date 1-1-2013, this is so they do not just "appear" on the front page, but if you wanted to find them you could.  Of course, you can also just follow the link . . .
— Dissection description and Photos —
Besides the dissection we did a devotional and had our froggy apron coloring contest.  Everyone received their froggy apron on Friday night, with the explanation that we would need it later on in the weekend, but that we could decorate it anyway we wanted.  There was a contest at the end of the weekend where the aprons were voted on and the winners got prizes!
Right now I am posting from a friends house in VA as I have an appointment here in VA tomorrow.  So tomorrow I get to go play with more friends for a while and then head home.
This was a great weekend.  I learned a lot of science that I didn't know, got to do blood typing, dissecting and coloring.  I have lots more to share about the weekend and about Landry Academy, but for now – it is late and I am tired.  I will post more over the next few days (including the dissection pictures.)  I will also explain what the white and pink stuff is in the test tube, as well as why I have pictures of alpacas, a fabric store, and what looks like the inside of a  kaleidoscope!
Good Night – Sleep Tight
mcrooker — Homeschooler On the Edge