New to the HEAV convention this year is Creating a Masterpiece.  I saw their display at the CHAP convention in PA and was blown away by the quality of work – when I was told the work was done by Level 1 students I was even more impressed.
As someone who does pretty awesome stick people I tend to be a bit of an art snob . . . ok – not really, but these pictures were great.  I want to get the DVD's so I can learn how to do this – I may share with the kids.

Where is Creating a Masterpiece located?
3631 Hidden Acres Lane
Fort Calhoun NE 68023
How did Creating a Masterpiece get started?  How long has Creating a Masterpiece been in business?
Sharon Hofer is a professional artist and teacher. She teaches hundreds of home schooled students yearly in the Omaha, Nebraska area. During the summer she holds art camps and travels to Africa to teach art.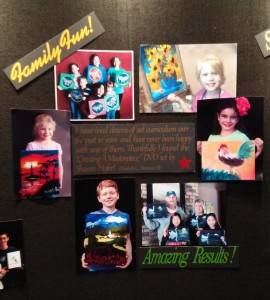 Sharon's vision for Creating a Masterpiece video teaching came when she realized there were so many more students wanting to be apart of the Hidden Acres Art School than she could accept into her classes. Parents were asking if there was any way for their students to get a 'jump start' on preparing for the art classes while they remained on the waiting list. Still others who were interested in taking art lessons lived too far away to travel to classes. It was then that Sharon decided to help these families by developing a curriculum for school age students.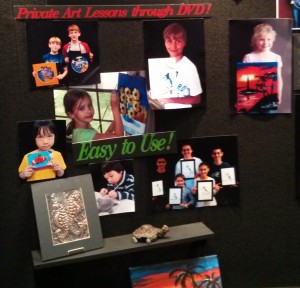 Sharon decided to offer her art teaching in video format. The filming began in late 2010. The curriculum debuted in the summer of 2011 at a local homeschool curriculum fair.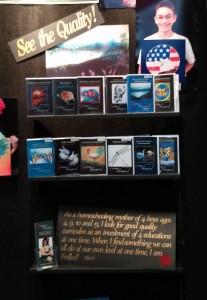 If a child has already had a few art classes, should they still start at Level 1?
If they have not had quite a bit of art experience level one is a good place to start.  Eight through twelve year olds with some art background are capable of doing any of the level 1-3 projects.  Level three will obviously be more difficult to begin with, so Level 1 is a great starting point.
Does it matter where in Level 1 you start, or do you recommend a particular starting spot?
Within level one there are various degrees of difficulty.  All the projects can be used at any time as they are so different from one another.  We recommend leaving the pencil drawing known as "Sunflower" until after the pastel, silk dying, colored pencil and sculpture have been completed.  Beyond this there is no real "order" that must be followed.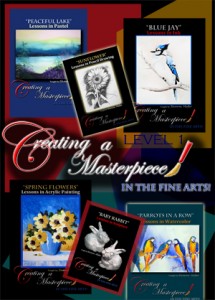 Personally speaking as someone who can make pretty good stick people is there any way that this program could work for someone like me?
Yes, you can do it!  Those who have little or no art ability will be amazed at what they can do if they just know the steps!
Now for the giveaway???  What?  No giveaway – it's ok!  This is good – keep reading . . . 
As we homeschoolers know, not everyone does things the same.  So rather that doing a giveaway for one winner Creating a Masterpiece wants to bless around 30 families.  Plus – you don't even have to enter here to win – although feel free to leave a comment about which art project you would like to do.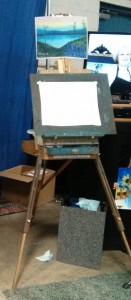 Here is what you do – go by the Creating a Masterpiece Booth to sign up to have a student try out the lessons.  The students then return at their allotted time to try out a DVD lesson from the "Peaceful Lake" DVD.  How awesome is that?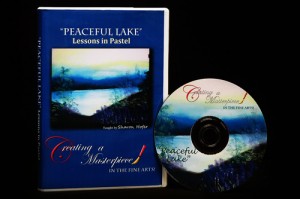 So make plans now to check out Creating a Masterpiece – you can find them at
http://www.creatingamasterpiece.com/index.php
https://www.facebook.com/createamasterpiece
http://www.youtube.com/user/sharonhofer
http://pinterest.com/sharonhofer/
AND at the 30th Annual HEAV convention – of course!!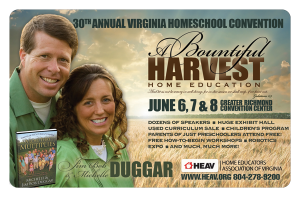 What program do you use for art with your kids?  Do you teach art?  What do you think about being able to teach a fine arts program at home?