When visiting Texas, if at all possible, go to a rodeo.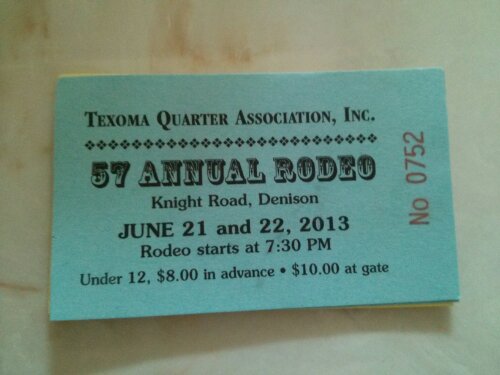 A few things to remember
Go in the evening – it's much cooler.
Bring water and snacks or money for the concession stand.
There are down times followed by periods of high intense action.  Enjoy the show!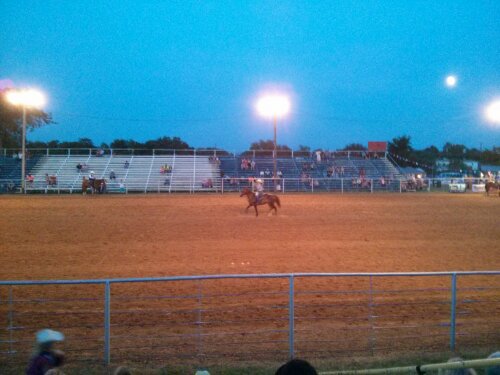 One of the things that I loved about the rodeo is the character of the people.  When the American flag came riding by to start the show, people stood up – there weren't even asked to, they just stood up because they felt it was right.  The best part was the flag is presented by The Glory Riders.  The Glory Riders are a Christian ministry drill team that lifts up the name of Jesus and promote God and America.  Learn more about The Glory Riders by visiting their website.
I am going to try to post more rodeo pictures later on – it's a bit harder to post from here as I am using a borrowed computer.  🙂