Building our New Home – and staying sane while doing it?!?
So after months and months and months of prepping, cleaning, fixing, praying and showing our house, it is under contract and sold – closing is really soon.
We thought there was a house we were going to move into, but the inspection report was not what we wanted so now we are building. Oh boy . . .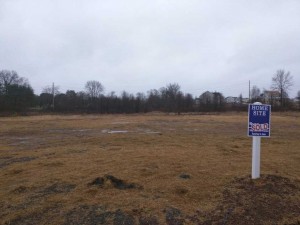 I'll update as I can here – the next month or so will be crazy packing and moving to temporary housing, but hopefully every now and then I can post things.  
Plus – there is the HEAV convention in June –
House Building Timeline
(I'll add to this as things happen, then whenever I have a few mins, I will add links to the posts for various events.)
March 12, 2016 — Signed Contract with Ryan Homes to build a new house on this beautiful lot
March 13, 2016 — Took kids to see new lot and to put up our sold sign
March 18, 2016 — Initial Appt with Design Center
March 18, 2016 — Meeting with mortgage guy
March 21, 2016 — Meeting with Guardian (cabling, security system, etc)
March 23, 2016 — Closing on current home – moving to temporary housing
March 29, 2016 — Started looking at exterior selections for new house
April 1, 2016 – Made final decisions for exterior colors – Siding:Irish Thistle, Shake:Island Pearl, Front Door: Naval, Stone for Knee Wall: Shade Mountain
April 2016 — continuing to pack for move to rental, arrange for storage units and movers
April 18, 2016 — Movers arrive and take most of our furniture and other items to storage
April 19, 2016 — Finishing touches put on old house, finish getting final items to rental house
April 21, 2016 — Went to workshop at Home Depot – made Raingutter Hanging Garden
April 25, 2016 — Moved into rental house
April 29, 2016 — Our lot is looking at bit greener
May 2016 — SixHands got his license, his first drive is from our new house location to Daddy's work
May 21, 2016 – Took class at Home Depot – How to Create a Tile Backsplash
May 27, 2016 — Started garden at Rental House (used containers so we can move them with us when we move to the new house)
June 3, 2016 – Walked over to new house, lots greener now
June 6, 2016 – We have a hole!! The basement has been started!
June 7, 2016 – Basement hole squared off
June 8, 2016 – Basement hole, getting ready for foundation
June 9, 2016 — Foundation has been poured
June 10, 2016 – Framing for concrete for basement, in place
June 13, 2016 – We have concrete walls now.
June 14, 2016 – Waterproofing up on basement walls.
June 15, 2016 – Backfill started for garage
June 16, 2016 — Backfilled around house
June 17, 2016 – Working on garage floor
June 18, 2016 – Basement has rocks on floor now, garage has re barb
June 20, 2016 – Concrete poured for garage and basement, lumber drop
June 21, 2016 – Framing starts early in morning, by evening the beams and jack poles are in place, and the subfloor for the first floor is in place
June 22, 2016 — First floor exterior walls framed in
June 23, 2016 – Framing started on second floor in the morning, finished by evening
June 24, 2016 – Roof started and finished today, windows placed inside the house